2 Best Ways of Surprising a Loved One With a Personalized Gift Pen in 2021
Daniel Whitehouse .
Apr 14, 2021
"What now?" you think to yourself.
You bought a dozen pens from Daysprings; gift pens your recipients are sure to love. But for such an extraordinary gift, you feel you should present them in a commendable way.
To take it one step further, thoughtful and engraved pens without an astute presentation are comparable to a delicious and extremely well-made carrot cake without the cream cheese frosting.
Simply put, the cake will be far more superior with the cream cheese frosting (aka an exceptional reveal).
So, how do you gift a pen? Our two favorite options are the:
Hidden-in-plain-sight technique
Fake-out technique
The hidden-in-plain-sight reveal is generally foolproof for someone who has a consistent schedule.
For example, your coworker's (or employee's) last day at work is approaching, and you want to make it special.
He's an early bird and gets to work before everyone else. But you know if you wake up a little earlier, you can beat him there and place his gift in his office.
And the fake-out is ideal for a person who doesn't mind surprises. In fact, for this person, the surprise would brighten up their day as much as the personalized pen will.
So how do you go about the fake-out? Catch them off guard with your gift presentation — make it something that would never cross their mind.
In a nutshell, it's important to consider the people you are gift-giving to. Do they prefer subtle gift-giving? Or do they enjoy the whole enchilada?
Let's begin with subtle gifting.
Do You Think Clearly Displaying Your Personalized Pens Is Lame? Think Again.

Cross Calais Ballpoint Pen
Image this for just a second…
It's your coworker's last day. He walks into his office at 8am like he has for the past 12 years. He sets his cup of joe on his desk and unloads his suitcase.
As he takes a swig from his mug, he sits down in his leather computer chair. Something catches his eye. There's an object on his desk that's not supposed to be there.
He takes a closer look and discovers it's an undeniably engraved box from Dayspring Pens. His heart skips a beat. Someone ever-so-clever left a present on his desk for him to find!
When he opens it up, he will find personalized pens with engravings of his name on them.
However, this reveal isn't limited to that scenario. In fact, you can use this option for a myriad of occasions such as:
Promotions 
Anniversaries 
Birthdays 
But the most important thing to remember about the hidden-in-plain-sight option is to place the custom ballpoint pen somewhere you know this person consistently visits.
Great places include:
Desk
Office
Dresser
By their phone
Not-so-great places:
By the coffee maker
In their briefcase/purse
Kitchen
On their car (for a split second, it seems like a good idea, doesn't it?)
But before you start planning where you'll place their special gift, let's take a look at another rewarding option.
If They Like Surprises, Consider the Fake-Out to Reveal Your Engraved Pen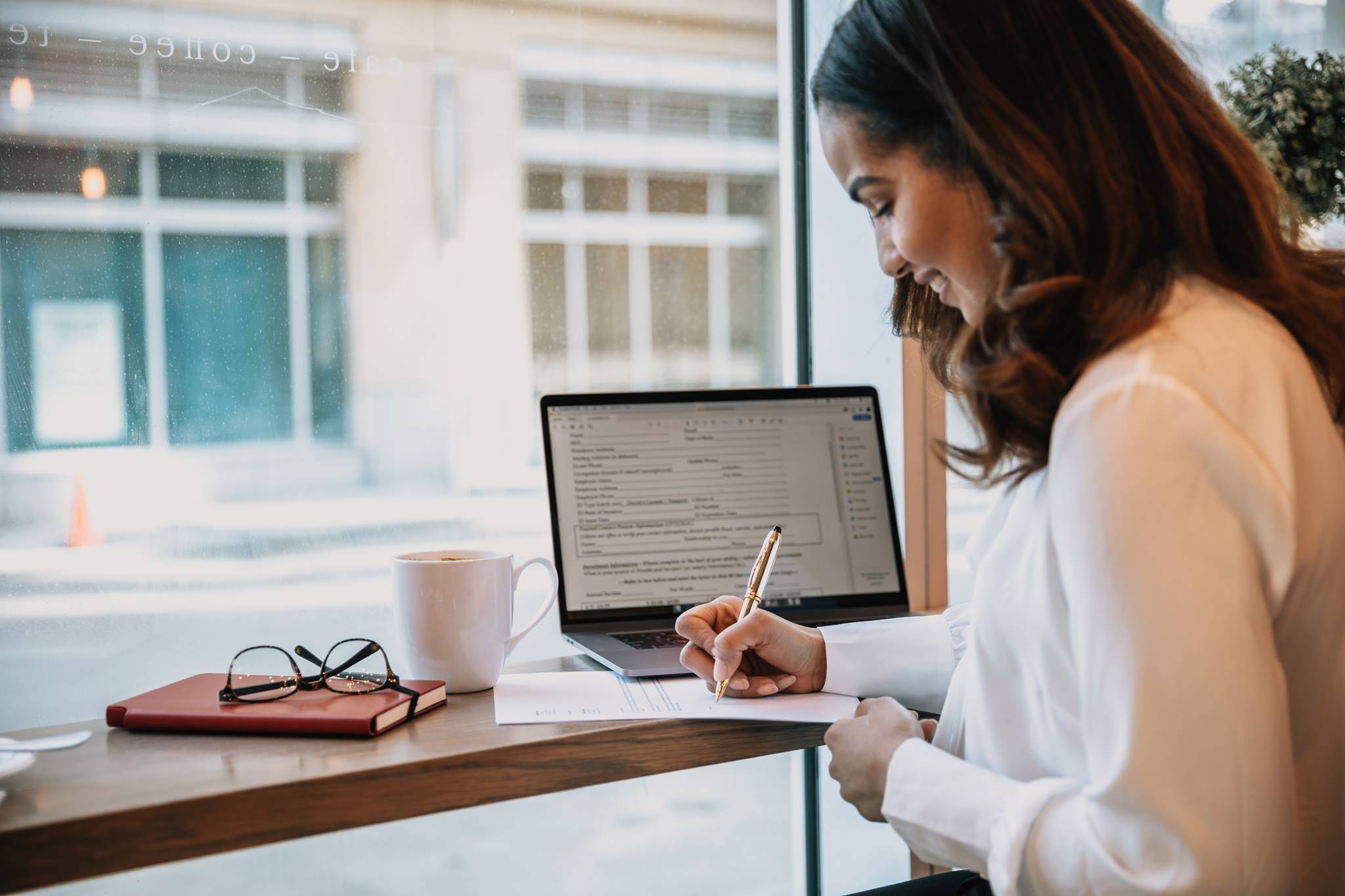 Engraved Cross Pens & Sets
The fake-out is perfect for someone who may be expecting a gift from you. For example, let's say it's your coworker's/friend's birthday, and you are known for generously spoiling your friends with exclusive engraved gifts.
Side note: Are you curious about Dayspring's engraving process and how our turnover rate is less than one business day? Here's the ultimate guide.
Most likely, it's crossed her mind that you might get her something this year. Actually, she probably has her fingers crossed.
With that said, it won't be a surprise if you walk into her office with a Dayspring Pens box in your hand.
So, how do you surprise her? With the fake-out, of course. And it can go something like this.
Instead of you walking into her office, you arrange to bring your well-behaved Golden Retriever to accompany you to the office that day.
And you plan on sending good ol' Lucky to her office to deliver the gift. In fact, you've fastened the custom box onto Lucky's collar (he doesn't seem to mind). So when he walks over to her office chair, she will find the present "he brought her."
You've brought Lucky to the office several times beforehand, so she knows who the gift is really from. As a result, not only will she love the ballpoint pens inside the box, but receiving the present was actually a gift itself.
I mean, who could forget the memory of a well-mannered, tail-wagging, sweet Lucky bringing them their favorite engraved pen they still use years later?
But let's say the person you've given this pen to doesn't like dogs. Or maybe you don't have a well-mannered Golden Retriever. Maybe you have a hyperactive German Shepherd instead.
Reveal your nice ballpoint pens in a way that everyone will remember.
Engraved Pens Deserve a Grand Reveal 
If you read our definitive guide to engraved pens and put thought into these gifts, you definitely won't ruin the grand gesture with a mediocre display.
You want to bring on the wow-factor and leave a lasting memory.
So, you have two foolproof ways to present your gift — the hidden-in-plain-sight reveal or the fake-out.
And it all depends on each person you are gifting these personalized pens to. We encourage you to take these ideas and use them to create an overall meaningful experience.
We'd love to hear how this worked for you. What reveal type did you choose? Which one are you considering? Leave a comment below and let us know!

Monroe Pen and Pencil Set - Burgundy Red